september 24, 7 pm //
1st SIDELINES/Translation Series Reading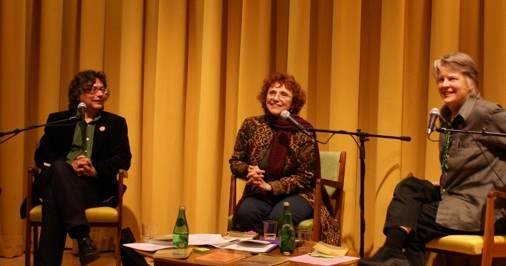 Bilingual Reading by translators Bea Gates/Electa Arenal from The The Poems of Vikram Babu by Jesús Aguado (& a few other surprises)
In this uniquely provocative collection, award-winning Spanish poet Jesús Aguado adopts the voice of Vikram Babu, a seventeenth- century Indian mystic & basket-weaver who guides the reader on an irreverent truth-seeking mission, simply and directly told in a form close to the fable. The poems end with Vikram Babu posing a question for his audience, inviting us to take part in the work and transform the meaning of the poem. Aguado gently unmasks human frailty and hypocrisy, revealing a world of twisted contradictions and slanted delight.
august 12 & 13 // 3rd annual 2-day mini sound & music improv festival
The Cannery at Penobscot hosts its third Two-Day Mini Sound and Music Improv Festival featuring an eclectic line-up of artists from near and far on acoustic, electronic, found and constructed instruments along with video and dance.
Saturday
starting at
6:00 pm
, and then at
8:00 pm
, two large ensembles perform. At
10:00 pm
the evening finishes with an open-invitation Improvisation Jam.
Sunday
, performances start at
7:00pm
; the groups play graphic and structural scores submitted by participants.
Participants include:
Caitlin Cawley
(percussion) //
Anna Dembska
(voice) //
Michael Evans
(percussion) //
Susan Hefner
(dance) //
Carolina Hengstenberg
(saxophone) //
Duane Ingalls
(voice) //
Tony Leva
(bass) //
Steve Norton
(reeds) //
Dani Robbins
(dance) //
Leslie Ross
(bassoon) //
Matt Somalis
(flute) //
James Winters
(trombone/hurdy gurdy) //
Dei Xhrist
(voice)
Support is provided by SPACE Gallery through The Kindling Fund.
july 28 // concert for solo violin
With deep roots in Knox County, violinist
Robert Simonds
weaves together a kinetic and colorful program of the Baroque era, traditional American folk, and living composers, including Missy Mazzoli and Maine-based Patricia Van Ness.
www.roberthuntsimonds.com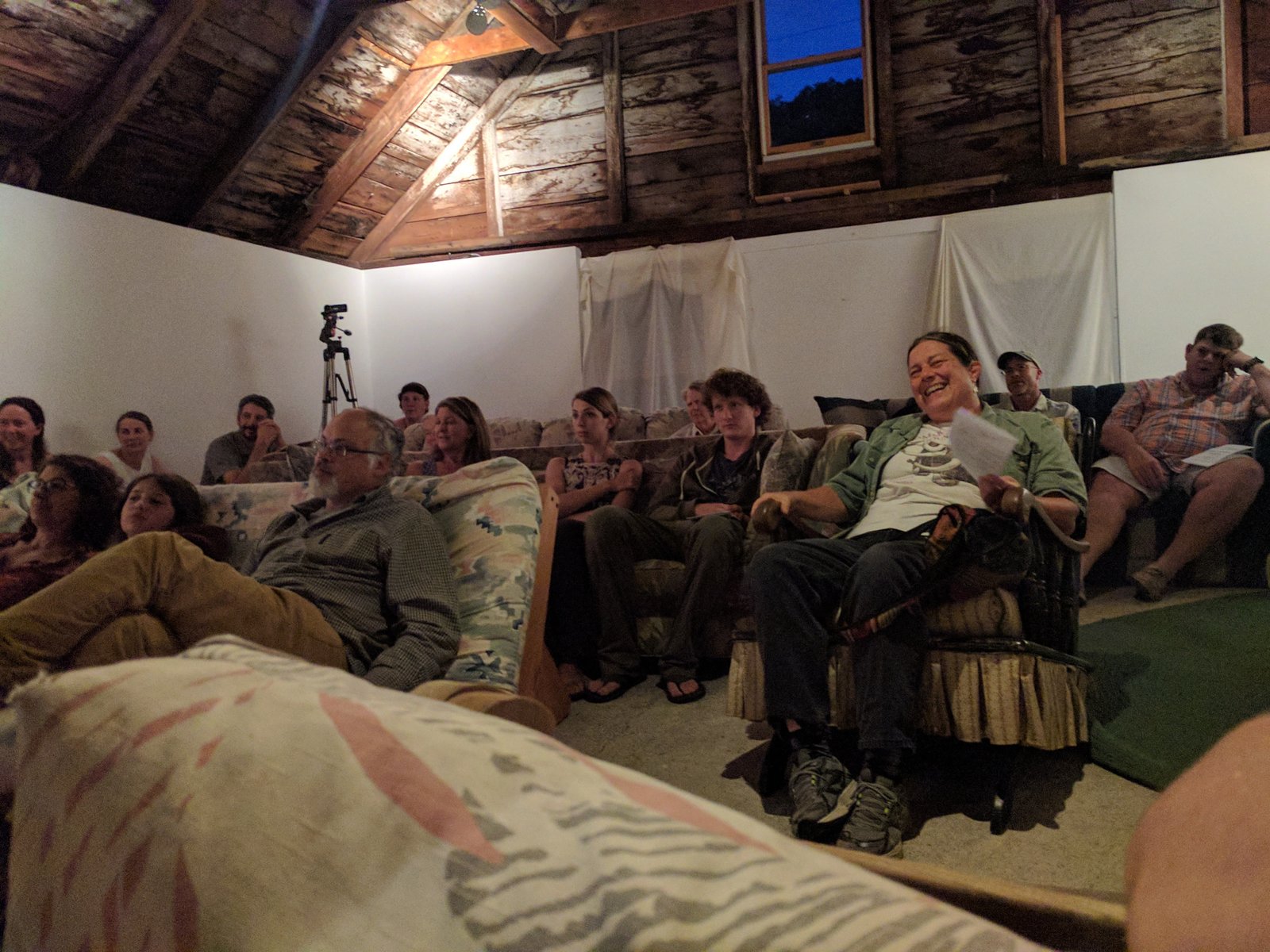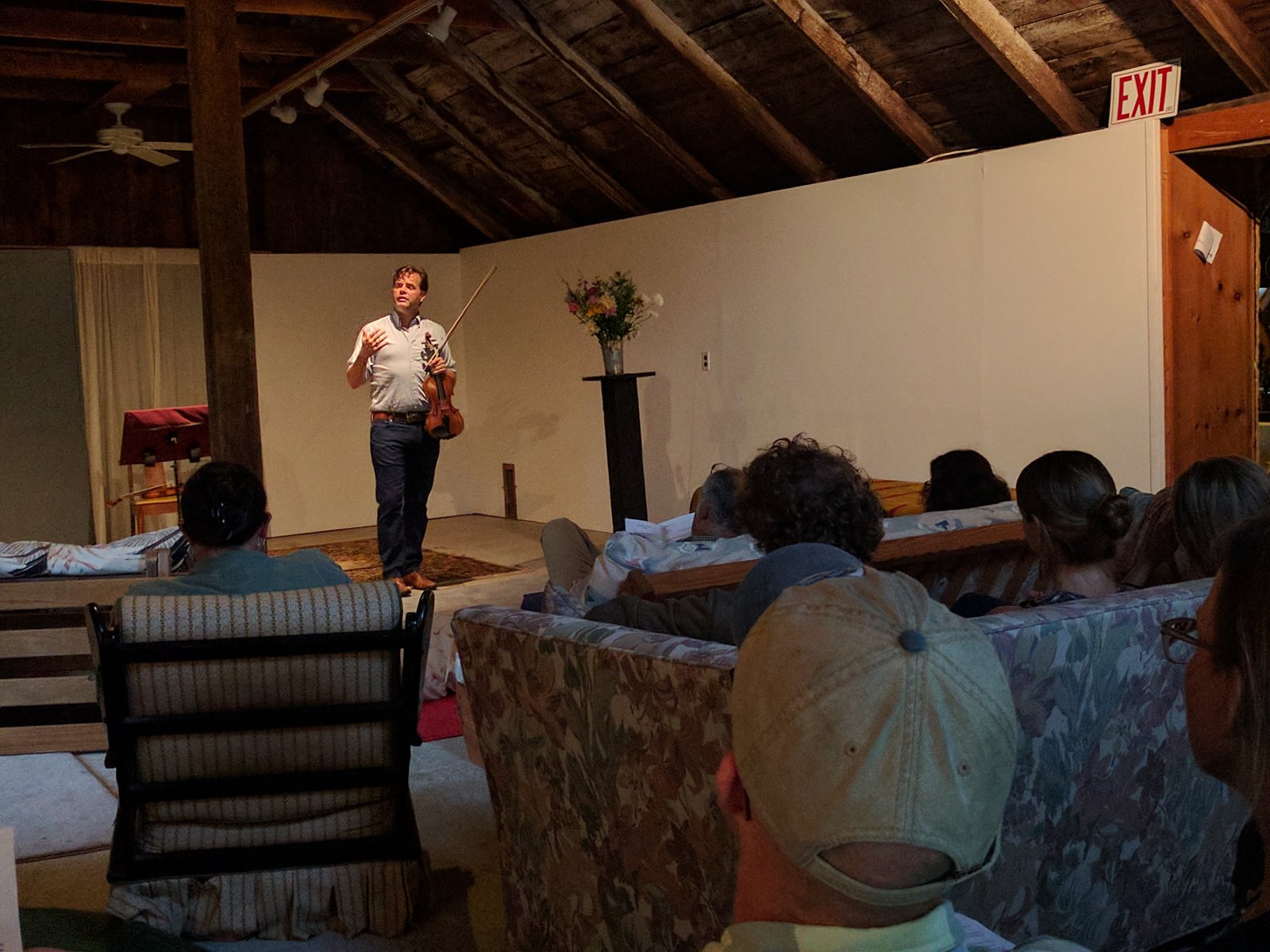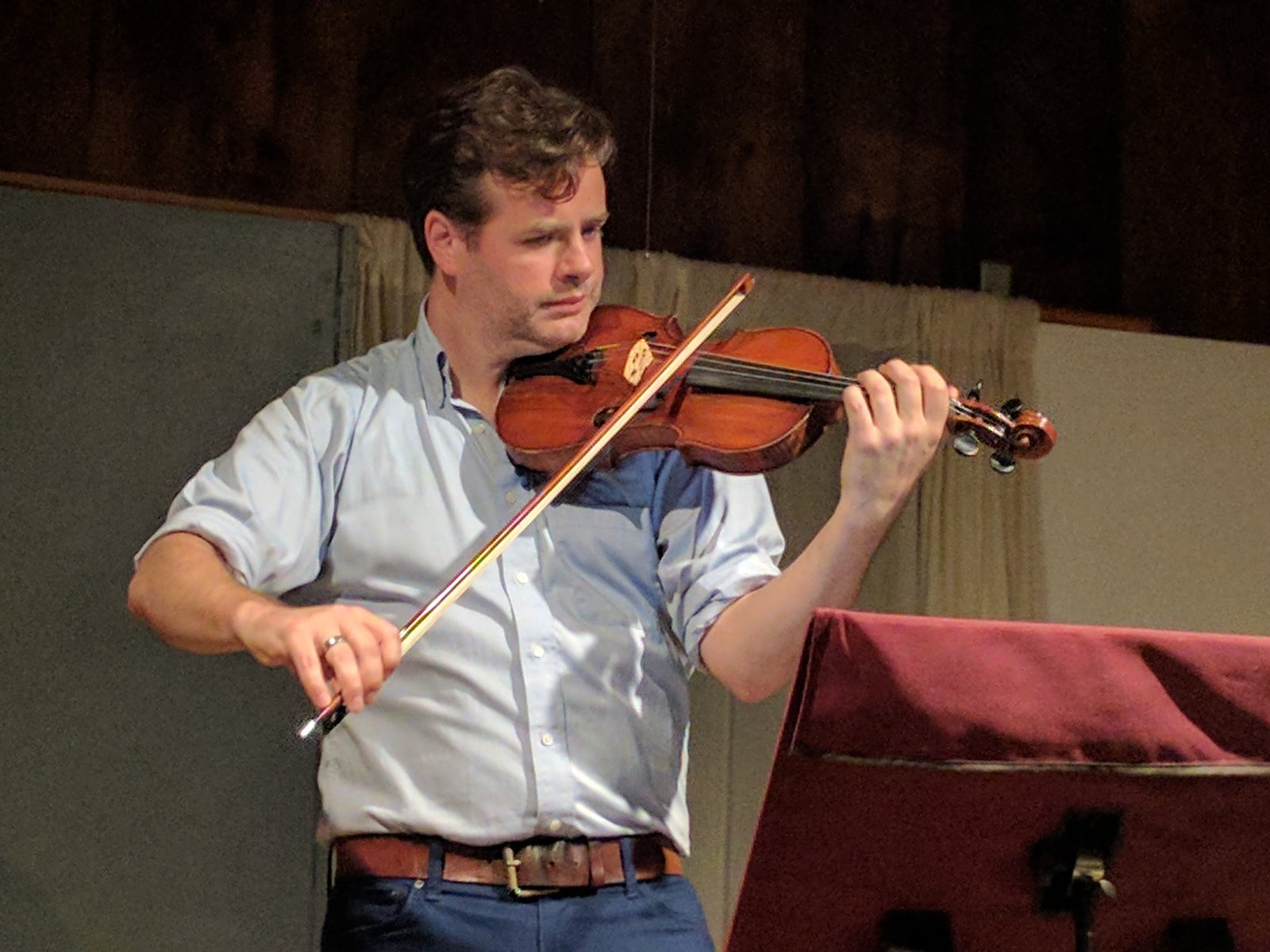 march 19, 2017 // two reed solos w/ one assist
For two decades
David Gross
has been transforming the saxophone into exactly what it is: a metal tube with keys, mouthpiece and a reed. Reviews of his recordings have been as varied as "lengthy episodes of fingernails ripping at a blackboard" to "the intimacy with which he approaches the saxophone, each screw in each latch, every fiber in the reed, every pad or valve, and all the negative space in between, is simply astounding."
This evening,
Steve Norton
performed "No once in pastless now," an experimental musical composition which takes its structure from a prose piece by Samuel Beckett.
april 14, 2017 // Kane / Wright Duo Tour
with Bonnie Kane, Walter Wright, Steven Norton and Leslie Ross
january 15 2017 // #WRITERSRESIST
co-sponsored with Blue Hill Library, in honor of Martin Luther King Day — with
Bea Gates
,
Sherri Mitchell
,
Judith Jerome
,
Sandy Phippen
, Meredith DeFrancesco,
Rob Shetterly
and
Ezekiel Finkelstein
.