calendar of events: 2019
all events by donation --
$5-$20 suggested // no one turned away
---
july 27, 7:30 pm // Electric Kulintang Suite
and Other Pieces

Caitlin Cawley and Melinda Faylor, dynamic improvisors and composers will each offer a solo performances of new pieces before joining forces in a group improv.
Melinda Faylor
Brooklyn based pianist and multimedia collaborator/curator, Melinda Faylors's
Electric Kulintang Suite: Fantasy and Fugue
is a work in progress and composed using recorded samples of the Kulintang ensemble gongs and drums of the Philippines manipulated live and complemented by prepared piano. This performance is accompanied by psychedelic images generated through the use of Google AI DeepDream
Caitlin Cawley
Caitlin Cawley, percussionist, improviser, educator and electronic musician based in Brooklyn, NY will present two pieces for speaking percussionist. The first is based on a short story by Sarah Turbin,
David Bowie Finds his Umbrella in the Afterlife
. The second is
Introducing (object)
by Carolyn Chen, for performer, recorded questions, and object.
---
june 30 // RAW & HCCRB benefit
Performance, Talk and Potluck

a joint benefit for Restorative Art Works and the Hancock County Community Reparations Board
All proceeds benefit R.A.W and the HCCRB
Join performers and board members for a community potluck dinner after the show --bring a dish If you can!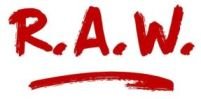 Restorative Art Works
a theater and writing group comprised of current and former incarcerated residents who along with interested community members will present a spoken word piece on the theme of 'Justice' that invites audience response and conversation. The presentation will include an excerpt from a one man show 'FIRE' that examines issues and experiences associated with long term incarceration, poverty, violence, redemption and successful reentry into community.
Hancock County Community Reparations Board
will give a brief introduction to what is happening in Hancock County within the judicial system and with schools. Actively seeking new Board members, the HCCRB will discuss ways in which folks can get involved--from mentors to board members.
Board members and mentors will be available for discussion and questions at the potluck, after the performance.
---
June 22, 7:30 pm & June 23, 3 pm //
Between Day and Night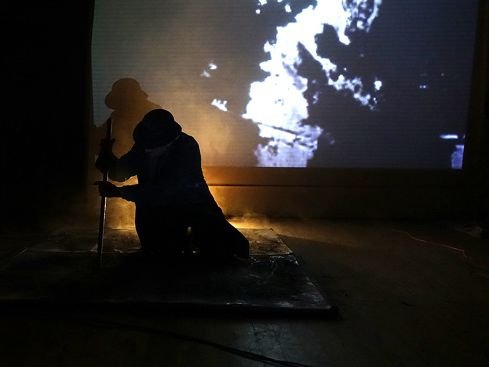 Greg Kowalski / Dave Seidel / Geoffrey Koetsch
Between the Day and the Night is a non-narrative performance inspired by the found footage of the French master Georges Rouault burning of 315 of his paintings in a factory furnace in 1947. Devoid of dialog, the piece is an audio-visual poem in which the performer is immersed in sounds and images created by his own movements. Interactive apparatuses trigger sound and visual events that give a voice to the old footage and the ashen remains of the canvases.
Gregory Kowalski
Dave Seidel
---
Installations
june 15 – september 15 // 3rd annual sound installation exhibits
hours: Fridays 4–6 pm, Sundays 1–4 pm, and by appointment
Opening night
-June 15, 7:30 pm-
will feature an artist talk by Steve Norton on his composition
Requiem
and a live performance of Luciano Chessa's installation
#ooffoo #ffooff
.
Installations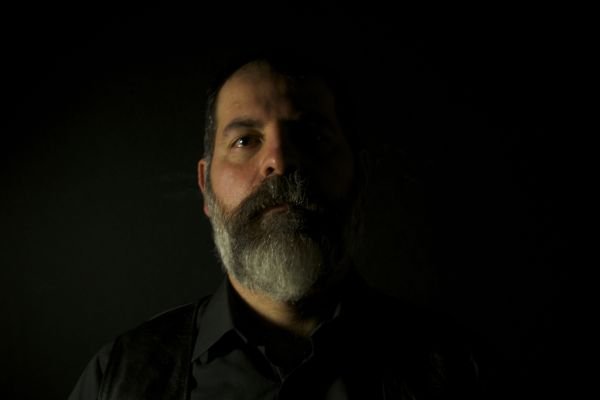 Luciano Chessa
#ooffoo #ffooff
Observe from a distance. Or get closer to the art: Framed art on the wall murmurs. The sound is shaped by increasing and decreasing light proximities, by proxemics.
#00FF00 #FF00FF
can be the resulting counterpoint of frequencies. Merging audiovisual installation and music instrument building,
#00FF00 #FF00FF
, encourages both action and contemplation. Flipping receiver's and transmitter's agencies, viewers and mirrored artworks become, intermittently, spectators and performers.
Steve Norton
Requiem
Requiem is an electroacoustic music composition whose topic is human-driven extinction and whose sound materials are exclusively the sounds of ten birds and two frogs—all species which have gone extinct during the era of recorded sound. Requiem enables us to hear them once again, ad aeternum. This is a unique moment in the history of life (and death) on earth, and the beginning of a new era.
Steve Norton
Leslie Ross
water harp
A sound construction that uses remains found in the old Penobscot Cannery--a discarded electrical factory box, can lids, metal ducts and unused canning cans--is concieved to hang on the façade of the building while using the flowing Winslow Stream which runs beneath it to sound the strings of the instrument.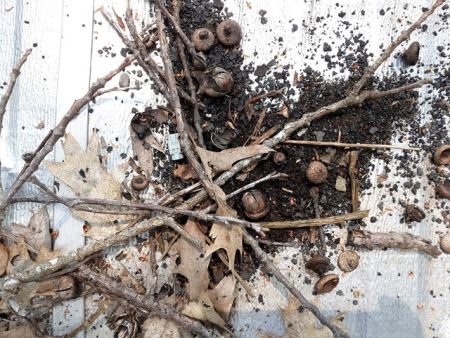 Walter Wright
a multi-media portrait
Walter Wright's installation is based on patterns and rhythms observed during his residency. He walked the area around The Cannery taking photos, recording video, and looking for textures, patterns and rhythms that are part of the natural and built environment. Rather than using traditional means of composition, he used these observations in creating the sound and video for the installation.
Walter Wright
water harp
funded in part by a grant from the Maine Arts Commission, an independent state agency supported by the National Endowment for the Arts.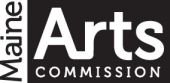 June 8, 7:30 pm // Walter Wright

WALTER WRIGHT
, During his residency Walter walked the area around The Cannery taking photos, recording video, and looking for textures, patterns and rhythms that are part of the natural and built environment. Rather than using traditional means of composition, he will use these in creating the quadrophonic sound and multi-channel video installation, and in preparing 'scores' to be performed by himself and guest musicians.
Walter Wright is an interdisciplinary artist, his practice includes computer programming, electro-acoustic music, and video performance. His focus is on "improvisation as a way of being present in the world."
---
May 25, 7:30 pm // Michael Rosenstein //
AN&R Trio
MICHAEL ROSENSTEIN
, explores the interaction of acoustic and electronic sounds in collectively improvised settings and compositional frameworks. Process is central to his practice. This includes building and modifying sound-gathering devices, amplified surfaces, salvaged instruments, and simple oscillators. It extends to gathering recordings at ocean beaches, bogs, subways, city walks, and as part of architectural investigations utilizing microphones, photo diodes, contact microphones, hydrophones, and electromagnetic sensors. He develops these raw sonic sources, transforming, distressing, and combining them, and feeding off of the unstable sonic results.

AN&R
Trio, is
NATE ALDRICH
(recordings),
STEVE NORTON
(reed instruments and electronics) and
LESLIE ROSS
(bassoon and electronics)- with nearly 90 years of performance experience among them, they have played experimental and electronic music together since 2015. AN&R creates improvised sound environments using extended instrumental techniques, electronic processing and field recordings that are rich in texture and subtlety.
---
April 6, 7:30 pm // Burton / Drury / Matthew,
New England Tour '19

A trio of visionaries,
JILL BURTON
, voice/movement (Gainesville),
WADE MATTHEWS
, electronics (Madrid), and
ANDREW DRURY
, floor tom (New York) with over a century of combined experience whose methods employ technology running from the Stone Age to the Digital Age but whose product is a timeless ritual of collective human imagination.
---
Sept 29 // 12 pm Kindling Fund info-session,
1 pm sound installation preview
& potluck community lunch
the info-session is for
The Kindling Fund
which supports artist-organized projects that engage audiences and incorporate the visual arts in meaningful ways. With a focus on experimentation, the Fund distributes grants to Maine artists ranging from $1,500 - $5,000. Successful applications value unconventional engagement, critical dialogue, collaboration, and create new models for presenting artists' work.
https://kindlingfund.org/
Please join us at 1pm for a Potluck lunch. Bring a dish or nibble if you can -plates and cutlery, conversation and new encounters will be awaiting!
april 20 // community workshop:
needle-felting

Daksha will guide us through an introduction to needle felting and it's possibilities from sculpture to jewelry to applique....

Please bring a household sponge (as large as you can find). Needles and roving and tea will be supplied, however certainly bring along any roving or yarn or wool fabric you might like to use or share.

RSVP encouraged so that we have an idea of how many might attend, but drop-ins are welcome.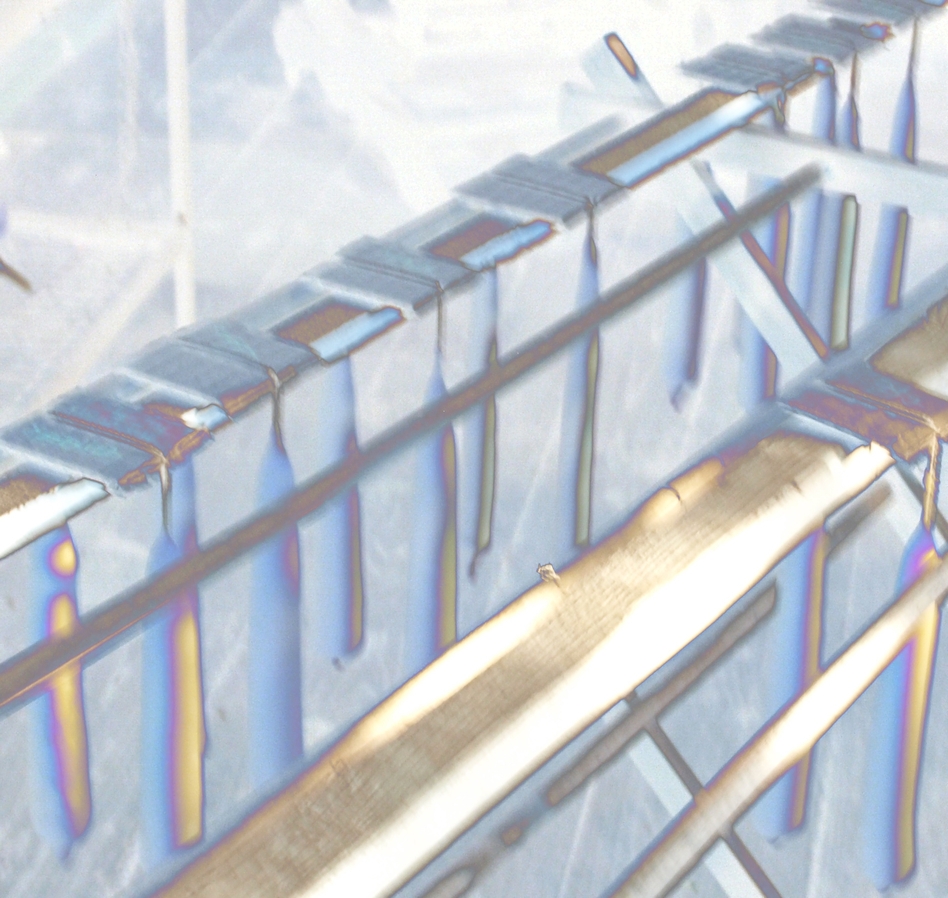 march 9 // community workshop: beeswax tapers

South Penobscot Knitting and Craft Circle will hold its first community workshop. Guiding us through the process as we each get to make a set of candles, Cat McNeil will share techniques for hand dipping beeswax taper candles. Supplies, beeswax, wick and tea, are furnished, if you'd like otherwise to contribute, bring along an ounce of beeswax or nibbles to share.
!EXTENDED! to October 22 // 2nd annual sound installation festival
Fridays 4–6 pm, Sundays 1–4 pm, and by appointment
*CYMBAL BATHS -- now offered at the close of installation hours:
Fridays at 6pm / Sundays at 4pm
*Tom Hamilton's "City of Vorticity" -- an ongoing participatory "aural score" with an open invitation for any individual musician to interact with the soundscape by performing with it.
See below for more information on the Installations
and on Cymbal Baths.